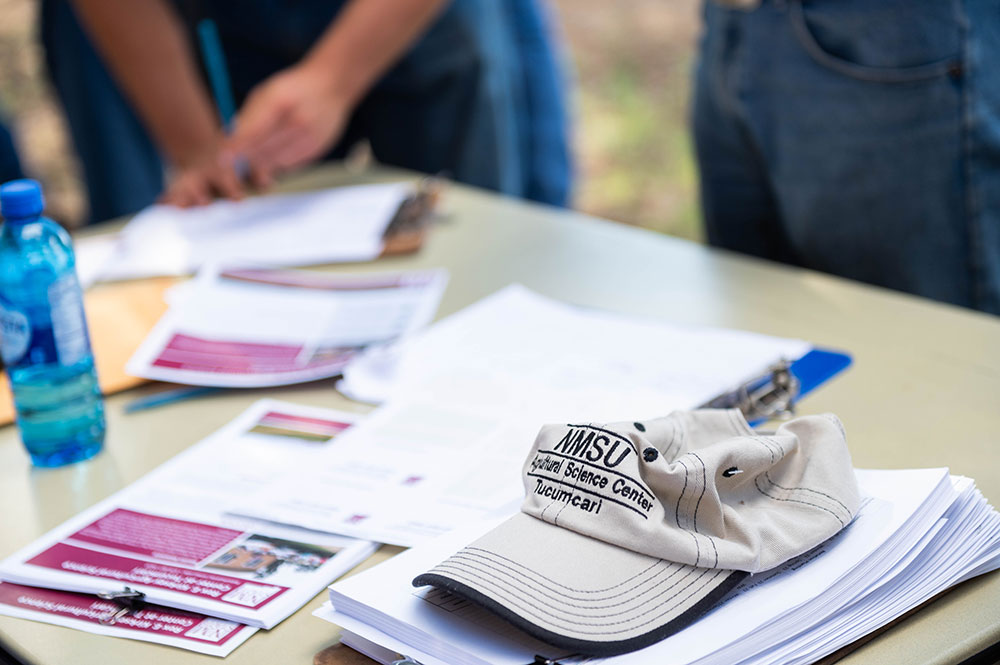 Vision
Leading innovative, water-smart crop and livestock research to help farmers in semiarid environments adapt to the changing climate for agriculture. 
Mission
New Mexico State University's Rex E. Kirksey Agricultural Science Center at Tucumcari exists to discover, develop, and deliver information about globally applicable innovative solutions for crop and livestock systems in irrigated and dryland agriculture.
Featured Items
There are no upcoming events at this time.
Non-Discrimination and Equal Opportunity
---
Contact Information
NMSU Rex E. Kirksey Agricultural Science Center
6502 Quay Rd. AM 5
Tucumcari, NM 88401
Phone: (575) 461-1620
Fax: (575) 461-1631
Email: tucumcar@nmsu.edu